Ahsoka - Season 1
Ahsoka is a good new addition to the Star Wars storyline without relying too much on The Mandalorian. The science fiction series contains a lot of action with sufficient innovation.
Just as is the case with Marvel, Disney continues to focus on creating an interconnected world with Star Wars that is completed (among other things) through films and series. These include success stories such as
Andor
and
The Mandalorian
, but also disappointments such as
The Book of Boba Fett
. I would rather classify
Ahsoka
as one of the success stories.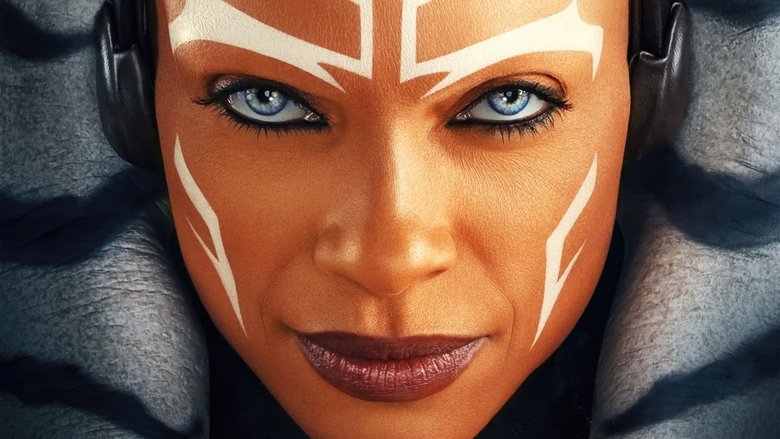 © Disney+
At its core,
Ahsoka
is about
Ahsoka
Tano (Rosario Dawson:
Luke Cage
), the former student of Anakin Skywalker, who has reason to believe that an admiral of the fallen Galactic Empire is planning to return to strike. Naturally, no one wants to accept this from her and a number of people join in supporting her research. One of these is
Ahsoka
's former student, Sabine Wren (Natasha Liu Bordizzo:
The Society
), a Mandalorian.
The series consists of eight episodes, each lasting between 35 and 55 minutes.
Ahsoka
mainly builds on the events (and characters) of
Star Wars: The Clone Wars
and
Star Wars Rebels
.
Ahsoka
is also easy to follow without watching the aforementioned series, but it would provide a good basis and provide more bonding with the characters. And in addition,
Ahsoka
continues immediately in terms of story. I have not personally seen the previously mentioned series, so a lot was new to me and, in my opinion, many new elements were introduced.
I would rather classify Ahsoka as one of the success stories.
But of course
Ahsoka
also feels familiar. As is the case with all Star Wars productions, the special effects of
Ahsoka
are of exceptional quality, it contains a lot of action and of course many references to the other Star Wars films and series. In addition, there were a lot of lightsaber battles (something you won't hear me complain about). And a number of familiar faces are featured. It therefore fits in well with what already exists.
A number of Sith also pass by, but in a different guise. Since the fall of the Galactic Empire, there are no longer distinct Jedi and Sith as there were before. These Siths are used as mercenaries and have a more individual ideology. One of the few similarities with the classic Sith is the characteristic red lightsaber. And the Jedi are no longer the traditional Jedi and
Ahsoka
Tano is a good example of that.
Many interesting new elements are introduced and also lay the groundwork for a potential grand denouement. It is not yet certain whether there will be a second season. Either way, the events will impact the other Star Wars productions set around the same time as
The Mandalorian
.
Overall,
Ahsoka
's first season is a solid production. It has everything you want from a Star Wars production, but also offers innovation. Lightsaber battles galore, recognizable faces and a good cast. Little to complain about. I'm very curious about what's to come!
Based on the above, I give the first season of
Ahsoka
a well-deserved 7.5.
Follow Ahsoka