DC's Stargirl - Season 3 (DVD)
What started as DC's little sister, DC's Stargirl is now truly a DC series after this third and final season.
This third season of
DC's Stargirl
is already the last season! After three exciting seasons, the story now comes to an end. In this final season, Starman returns from the dead. Stargirl helps him get used to life in peaceful Blue Valley while Starman helps her train. The third season is full of new secrets to discover and action and excitement until the final episode. The third and final season of Stargirl is certainly the best season yet, so brace yourself for a more exciting, but above all, more realistic storyline.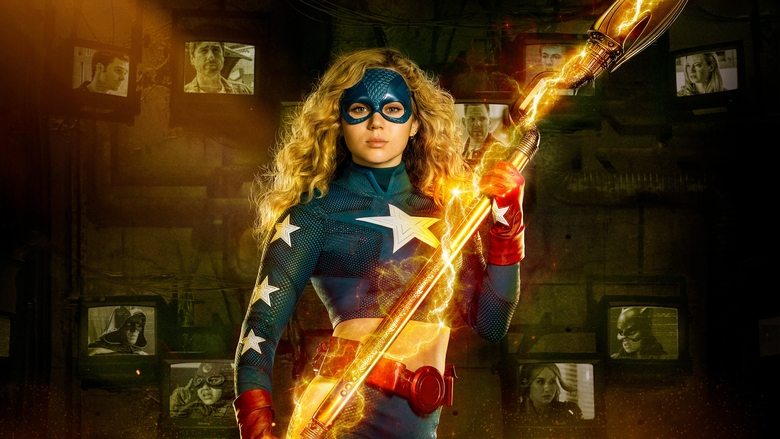 © DC Universe
In the season finale of the second season, we saw how the heroes were able to defeat the villain Eclipso. After a difficult battle in which Courtney almost lost control of the Cosmic Staff, she is given a second chance to train with Sylvester to gain full control of the staff. They also immediately introduced us to the new villain for this final season. In the final episode we see the Helix institute where we meet Mister Bones. So we already know who to expect this season, but what will he bring to Blue Valley?
Since the second season, the series has been making a leap towards a more mature audience, but still remains family-friendly. The characters experience enormous growth, making the series increasingly interesting and more in-depth. What started as DC's little sister has now become a fully-fledged DC series after this third and final season. This final season is characterized as a murder mystery. The season has a relatively quiet start, heroes and villains live together in the village of Blue Valley, but the unrest is still palpable. Each character of the JSA deals with the presence of the villains differently, which gives the story and especially the characters a realistic feel. Not everyone is the same and that is clearly visible.
© DC Universe
The season is very strong mainly due to the realistic feeling and the new direction it is going. It feels authentic and new, even though it's already the third season. The plot leaves enough room for questions, the theme of mystery is used well. There is a nice pace to this final season and although not all questions are of course answered, there is just enough left for a little imagination at the end of this series. And if you haven't had enough after three seasons of
DC's Stargirl
, the DVD release contains some deleted scenes for some extra viewing pleasure.
Follow DC's Stargirl