Help us by showing ads or become a Fan
You're blocking our ads. If you don't want our ads please become a Premium user. Because without Ads and/or Premium MySeries can not exist.
Final Space - Season 2
I finished the first season of
Final Space
only a short while ago. A fun and sincere comedy with a decent amount of humour that is suitable for an adult audience. But will the second season be able to live up to the standards of the first season, and does it manage to elevate the already well-developed characters to an even higher level? I'll get back to that later.
We still follow the always positive and somewhat naive space captain, Gary Goodspeed (Olan Rogers, BalloonShop). This time he isn't serving a prison sentence on his own, but instead, he is floating through space, almost lifeless, right after the ending of season one. This means we continue at the exact point where the first season ended. This makes it incredibly easy to binge the series. Gary finds the new and upgraded version of HUE (Tom Kenny, SpongeBob SquarePants) after an adventure on a dumpster planet. This planet is controlled by none other than Clarence (Conan O'Brien, Conan), a character who previously appeared in the first season. However, he isn't on his own. He is joined by his children: Ash Graven (Ashly Burch, Mythic Quest: Raven's Banquet) and Fox (Ron Funches, Harley Quinn). Both kids aren't your everyday neighbourhood children. But you'll figure that out at a later point in the season.
© TBS
Back to Gary. By now, he has been reunited with Little Cato (Steven Yeun, The Walking Dead) and KVN (Fred Armisen, Mike Tyson Mysteries), and he has met the new love interest and AI of the series, AVA (Jane Lynch, Glee). The new team is complete and after winning a Death Race, they meet the titan Bolo. He promises that he can help Gary get Quinn out of
Final Space
, and that results in a new mission for the time. They have to find the five dimensional keys. The adventure begins. A collision with a rift in time and a planet that is sucked into the dark zone are only a couple of the problems the team faces in the second season. The most important one is that Gary manages to make contact with his estranged mother.
The voice actors from season one have returned to deliver a good and at times even beautiful performance.
The second season doesn't start at the same level with which the first season ended. In the very first episode, many new characters are introduced. Combine this with a somewhat mediocre script and this first episode already feels a lot slower. This lesser quality - in comparison to the first season, as they're still good episodes nonetheless - remains until the episode 'The Other Side'. The episode where well-developed characters - especially Little Cato - receive even more character development. Luckily, after The Other Side, it gets even better. The storyline is sped up and ends up being told at a rather nice pace. Crazy twists ensure that you don't know what's going on. Let me say it this way, you don't know who or what to believe towards the ending of the second season.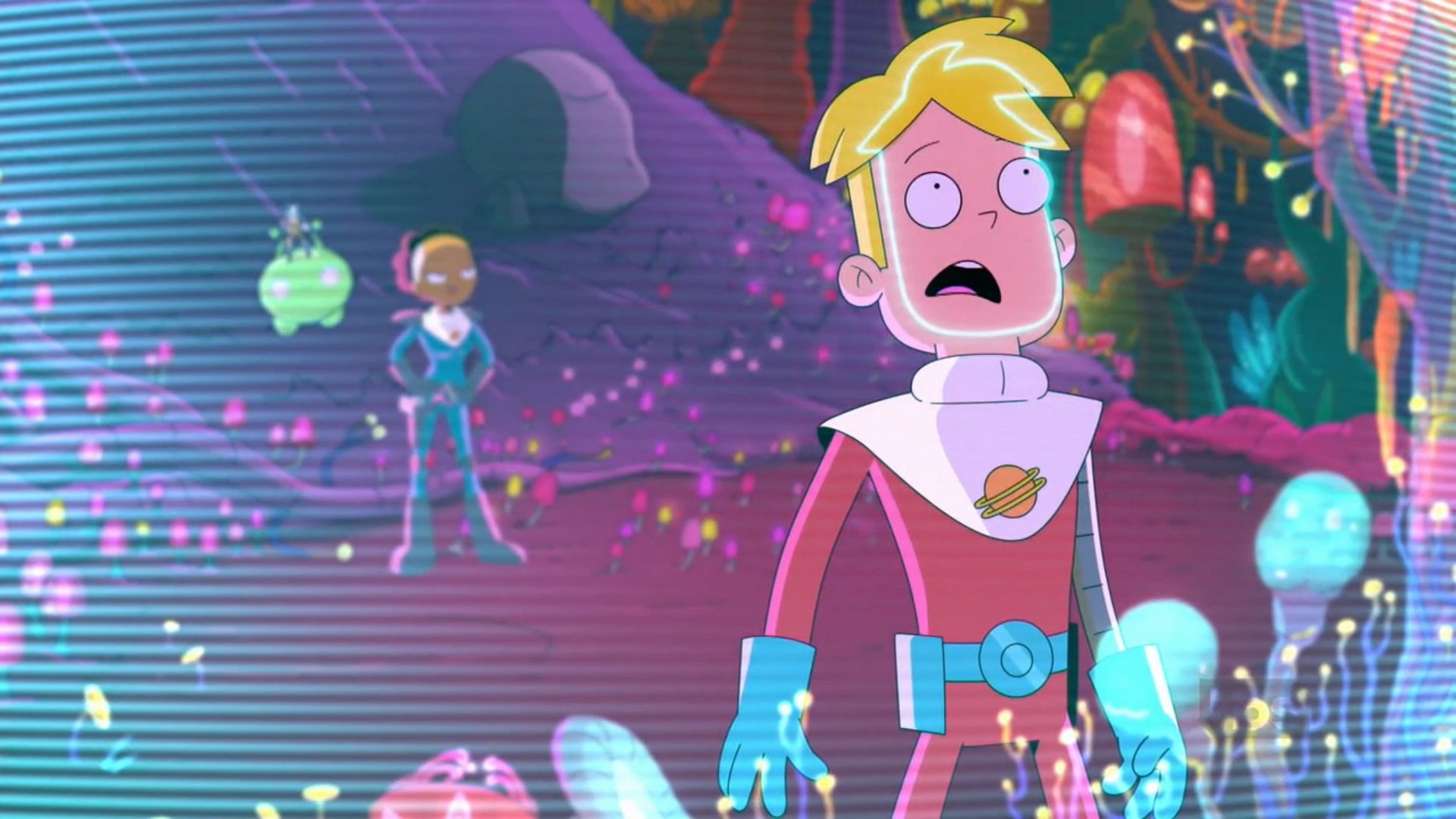 © TBS
It wasn't noticeable that the season had received more episodes. Once you're binging through it all, those 20 extra minutes feel like nothing. The voice actors from season one have returned to deliver a good and at times even beautiful performance. That sincere comedy from the first season manages to come back in the second. And just like season one, the second season of
Final Space
managed to make me happy and sad at times.
The second season has a bit of a rough start but after a number of episodes, it manages to get back on track. Sci-fi, sincere comedy and a touch of drama still combine pretty well and I think that those elements are the strongest parts of
Final Space
. I can't wait for the third season.
About author, Sam Blaauboer
Sam Blaauboer (1998) is someone who likes to find the balance between watching series and writing about them. From the end of 2016, Sam writes short(er) reviews where he gives his enthusiastic opinion on the most diverse series. His interests lie in many genres. From the Dark Comedy 'Rick and Morty' to the Docu 'Story of God with Morgan Freeman' and from the Crime Drama 'Sherlock Holmes' to the Science Fiction 'Star Trek: Discovery'. He is always open to new serie suggestions. In addition to series, he is also an avid fan of films, games and comics, but here you will only see his serie reviews.
More reviews of Sam Blaauboer
Follow Final Space
You must be logged in to add comments.