Gotham Knights - First episode
Bruce Wayne, aka Batman, is murdered. Who killed him? A group of young criminals, at the behest of his adopted son Turner. Or does it just seem that way?
Gotham Knights
is set in, how could it be otherwise, Gotham City. Many of us will be familiar with the story of Batman, who, as a superhero and crime fighter, protects the citizens of this city from villains. However,
Gotham Knights
is not about Batman. Batman is killed quite early in the episode. Those charged for this murder are Bruce's adopted son Turner (Oscar Morgan,
Millie Inbetween
), siblings Harper (Fallon Smythe,
Grown-ish
) and Cullen (Tyler DiChiara), and the Joker's daughter Duela (Olivia Rose Keegan, Days of Our lives).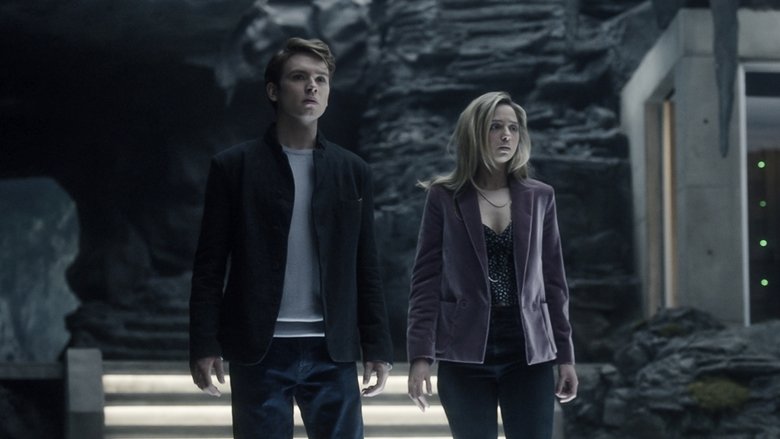 © The CW
Not everyone is convinced that these teenagers are responsible for Bruce Wayne's death. The district attorney, Harvey Dent (Misha Collins,
Supernatural
), does not believe Turner was involved in the murder. However, he is not entirely objective, as he is practically Turner's uncle. In addition to Harvey, the group is assisted by Carrie, aka Robin (Navia Ziraili Robinson,
Raven's Home
), and Turner's best friend Stephanie (Anna Lore, All American).
So in the first episode, many important characters are immediately introduced. The downside to this is that these characters come across as quite shallow, and maybe even a little boring. It is difficult to provide background on all these characters in about 45 minutes. I expect that this will be worked out more in the coming episodes, which might make the teenagers more interesting. The exception to this is the Joker's daughter. You can't call her boring! With her witty remarks, good fighting moves, and her impulsive and crazy behavior, Duela certainly stands out. Personally, I am also very curious about Harvey's story. It is known that Harvey Dent will eventually become Two-Face and I am very much looking forward to seeing this transformation.
With her witty remarks, good fighting moves, and her impulsive and crazy behavior, Duela certainly stands out.
The pilot episode reminds me of a mix of other shows that are or were on The CW. It has the dark atmosphere of
Arrow
, the mystery of
Riverdale
, and like
DC's Stargirl
, the show revolves around teenage superheroes. If you are a fan of these shows, I would definitely give
Gotham Knights
a chance!
I think the first episode was pretty decent and that the show will get better! However, I am also a little scared of getting too attached to it. It's a very tense time for scripted shows on The CW. The vast majority of these have already been canceled or are in their final season, and the network has already stated that it will not include more than a handful of scripted shows. Therefore, I wonder whether
Gotham Knights
will get a fair chance at all. Anyway, that's a concern for later. For now, I will definitely be ready for a new episode every week!
The first episode of
Gotham Knights
aired Tuesday, March 14 on The CW. Every week on Tuesday evening a new episode will appear on this channel. The next day, the episode will be available for streaming on The CW's website. The first season consists of 13 episodes and it is not yet known whether there will be a second season.
About author, Sharon Vermeesch
"Be careful not to get square eyes," Sharon has been told since childhood. Watching television shows for hours on end is nothing new to her. Sharon can completely lose herself in good storylines, she cries along with her favorite characters and dreams completely new episodes at night. Also, she knows all the latest news about actors, castings, cancellations / renewals and gossip ? After studying Journalism, Sharon chose the financially stable corporate job, but after craving some more creativity, she handed in her notice. 2023 has started for her without a job, but with a lot of dreams and time to figure out her next step. Oh and she is also writing a tvshow. You can watch this on one of the major streaming services next year (she hopes).
More reviews of Sharon Vermeesch
Follow Gotham Knights