Help us by showing ads or become a Fan
You're blocking our ads. If you don't want our ads please become a Premium user. Because without Ads and/or Premium MySeries can not exist.
Marvel's Wandavision - season 1
Wanda and Vision go on adventures within the history of sitcoms. Nothing is what it appears to be!
With
Marvel's WandaVision
, the first official Disney+ Marvel series is a fact. This series takes place within the MCU, which is also known as the Marvel Cinematic Universe. In theory, within this universe - which includes series - all kinds of Marvel characters could appear. Think about Spider-Man, The Hulk, Thor or Doctor Strange.
Marvel's WandaVision
is the first in the line of a lot of Disney+ series that will be released over the course of the next few years. The first one after that is
Marvel's The Falcon and the Winter Soldier
. After that, we'll get to see
Marvel's Loki
,
Marvel's Hawkeye
,
Marvel's She-Hulk
and a lot of other Disney+ series.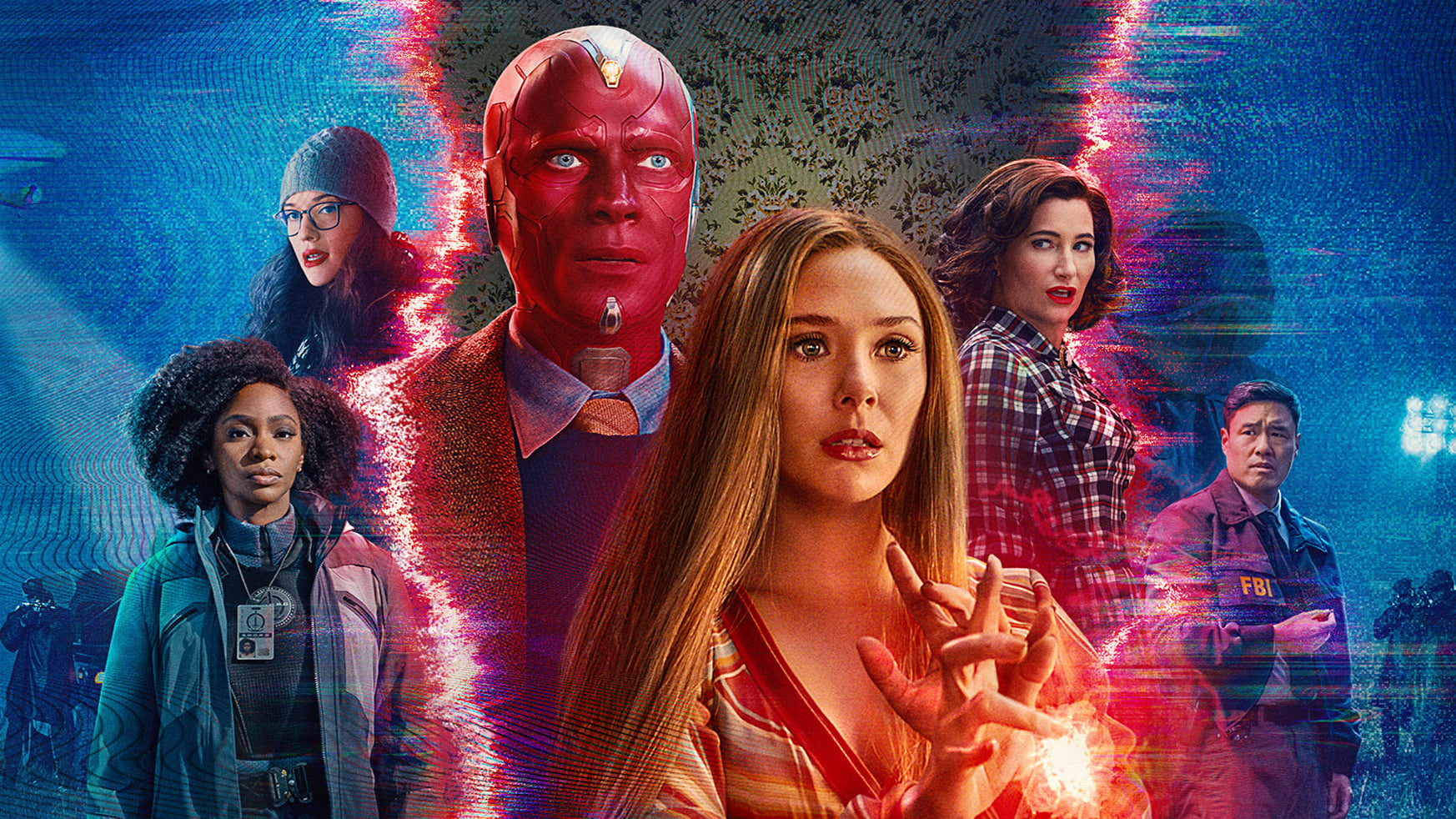 © Disney+
Marvel's WandaVision
revolves around Marvel superheroes Wanda Maximoff (Elizabeth Olsen,
Sorry For Your Loss
) and The Vision (Paul Bettany,
Manhunt
). Wanda and Vision have already been part of multiple Marvel movies. In order to fully understand this series, I'd recommend that you watch a few movies, starting from Avengers: Age of Ultron up to Avengers: Endgame. These are twelve movies.
With WandaVision, Disney has made a solid start at trying to incorporate television within the MCU.
Up until now, all the Marvel movies have had their own atmosphere and it appears that this will also apply to the Marvel Disney+ series. Starting from the very first second of this series, viewers will be wondering about what it is they're watching.
Especially those who have seen the Marvel movies and know what happened in Avengers: Endgame, will have a lot of questions in the beginning.
Marvel's WandaVision
starts off as if it is a 1950s sitcom series. It is completely in black and white, the humour is rather silly and it just has that old-fashioned setting and style. Throughout the episodes, other periods of American sitcom history pass by. For example, there are clear references to more recent sitcoms such as
The Office
and
Modern Family
.
With some certainty, I can say that
Marvel's WandaVision
is the most daring excursion within the MCU. That is the strength of this series. For the most part, it is rather predictable and at times you'll be uncertain as to what it is you're watching. Sometimes, there's a little hint about where the story is heading, but up until the fourth episode, it is pretty much a mystery. Even though the set-up of
Marvel's WandaVision
is rather original and unpredictable, that could also be its downside. For example, several Marvel lovers told me that they decided to stop watching after the first three episodes. For those of you who did, keep on going! Starting from the fourth episode, there's a lot of action and it definitely contains the elements you want to see in Marvel movies.
After watching
Marvel's WandaVision
, I can't wait for other Marvel Disney+ series. Especially now that we can't go to the theatre to watch Marvel or other movies, these series are able to fill that gap. Disney has also made note of its potential and has a lot of series in production.
With WandaVision, Disney has made a solid start at trying to incorporate television within the MCU. It is a highly entertaining and unpredictable series with its own atmosphere. I can't wait to find out what's next!
Based on the aforementioned, I award the first season of
Marvel's WandaVision
with a well-deserved 7.5.
Follow Marvel's WandaVision
You must be logged in to add comments.