Mary & George, starring Julianne Moore and Nicholas Galitzine, has a new home in the US.
The series was originally set to air on AMC in the US and is now moving to Starz. It is a co-production with the British pay channel Sky.
AMC Networks planned to broadcast the series in the US, Canada, Australia and New Zealand. It's not clear why AMC dropped the drama series, but it's because AMC is cutting back and canceling series like Demascus, Invitation to a Bonfire and second seasons of
Pantheon
,
Moonhaven
and
61st Street
.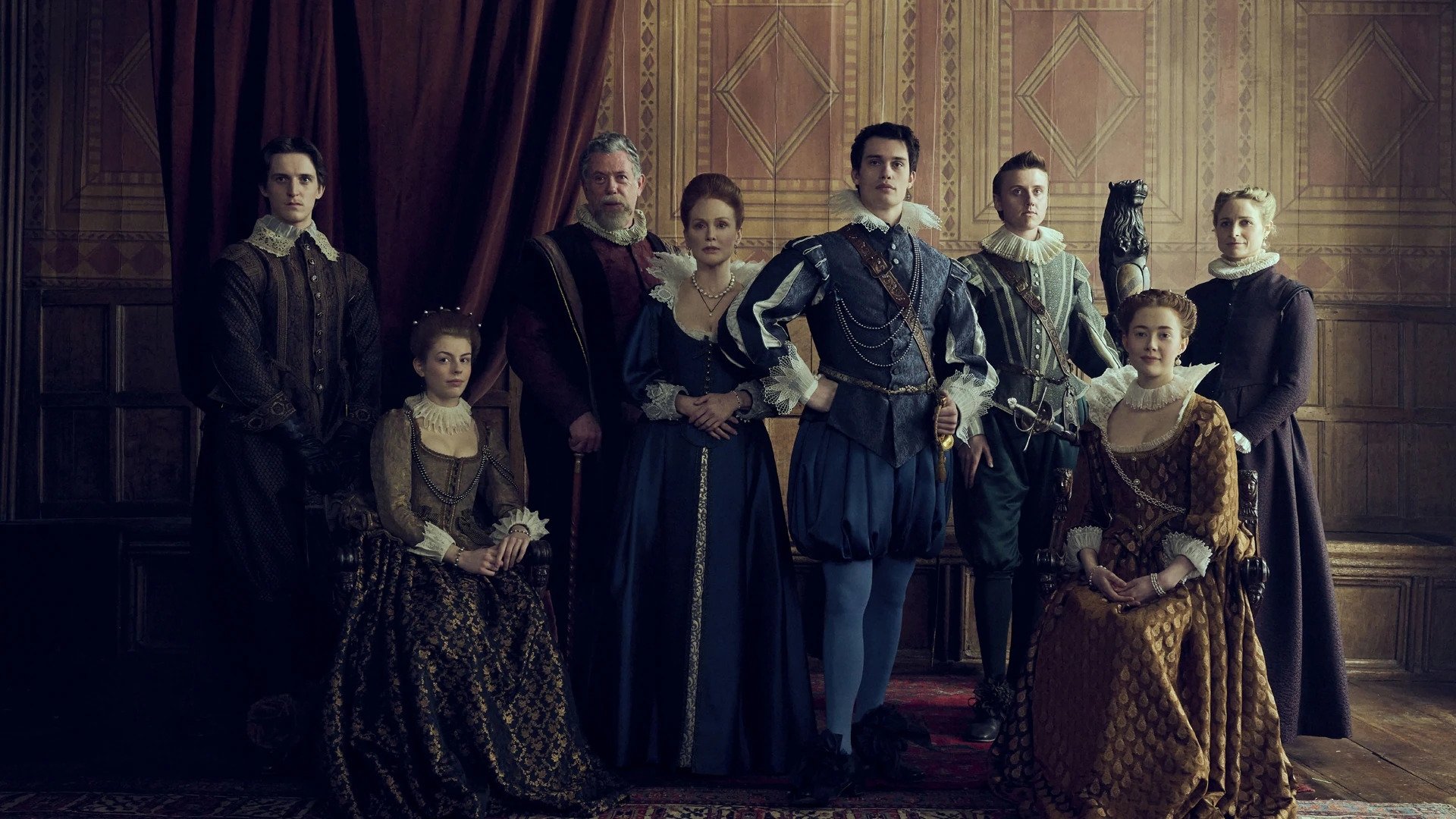 Starz will now air the seven-part series in the US and Canada, along with a slate of historical dramas.
Mary & George
stars Moore and Galitzine as a treacherous mother and son who plot, seduce and murder to conquer the court of England and the bed of King James I.
Created by D.C. Moore (
Killing Eve
), Moore (
Lisey's Story
) plays Mary Villiers, Countess of Buckingham, who in 17th century England groomed her beautiful son, George, to seduce King James I and become his all-powerful lover. Through scandalous scheming, the couple rose from humble beginnings to become one of the richest, most titled and most influential players at the English court ever and the king's most trusted advisors. Galitzine (
Chambers (2019)
) plays her son George Villiers, a naive romantic who, alongside his ruthless mother, stopped at nothing to reach the top.
Tony Curran (
The Calling
) stars as King James I, the target of
Mary & George
's seductive scheming.
The ensemble cast also includes Nicola Walker (
Unforgotten
), Niamh Algar (
Raised by Wolves (2020)
), Trine Dyrholm (
Arvingerne
), Sean Gilder (
The Gold
), Adrian Rawlins (
The White Princess
), Mark O'Halloran (Devils/
Diavoli
), Laurie Davidson (
Guilty Party
), Samuel Blenkin (
The Witcher: Blood Origin
), Jacob McCarthy (
SAS: Rogue Heroes
), Tom Victor, Alice Grant, Amelia Gething (
The Spanish Princess
), Mirren Mack (
The Nest
), Rina Mahoney (
This England
) and Simon Russell Beale (
Vanity Fair (2018)
).
The series, which is inspired by Benjamin Woolley's non-fiction book The King's Assassin, is produced by Hera Pictures. Liza Marshall is executive producer for Hera Pictures alongside D.C. Moore, Oliver Hermanus and Julianne Moore. Hermanus directs the series. Sam Hoyle is executive producer for Sky Studios.
The deal was brokered by Sky Studios. NBCUniversal Global Distribution is handling international sales on behalf of Sky Studios.
"
Mary & George
is the perfect complement to Starz's provocative slate and we're thrilled to partner with Sky Studios to bring this extraordinary series to U.S. audiences," said Alison Hoffman, President of Domestic Networks for Starz. "We can't wait for the world to discover the untold story of Mary Villiers, who mastered the art of sexual and political conquests in a male-dominated society. And to have Julianne leading this remarkable cast is a dream."
Below you can watch a new teaser for
Mary & George
.