This column supports the Series of the Year election 2020 and discusses the actor category. You can vote for your favourite series in this genre and others, between Monday, January 4th and Monday, February 1st.
This year, we also have the categories of 'best actress' and 'best actor'. This year it's up to me to nominate five actors. And I must say, it was not an easy task. There were loads of great actors in 2020. Whilst nominating, I didn't look at my own preferences, apart from at the 'writer's choice' portion of the list. I've looked at the 'actor poll' that came out a while ago. Besides that, I've also looked at the votes that were given on the website this year.
Unfortunately, you will not be able to use a wild card in this category. That means you'll have to do with these six. If you decide to vote via the app, be sure to download the latest version if you want to be able to cast a vote in this category.
Down below, you'll find the six nominees of the category 'best actors from 2020' in alphabetical order:
Asa Butterfield (Sex Education, Netflix)
This British actor portrays Otis Milburn in the Netflix dramedy
Sex Education
. Back in 2006, the now 23-year-old Butterfield began his acting career. He has been part of
Merlin
,
Thunderbirds Are Go!
(voice) and
50 States of Fright
. Over the years, he has also been part of various movies, including Ender's Game.
Ricky Gervais (After Life, Netflix)
Ricky Gervais is the second nominee of this year. The 59-year-old British comedian is well-known due to his roles in The Office (UK) and
Derek
, amongst others. This year, he portrayed Tony in
After Life
, which is a dramedy that has been made for Netflix. This series has been created and written by Gervais. And this was well-received by the MySeries members, as he ended up rather high in the list of nominees.
Bob Odenkirk (Better Call Saul, AMC)
This 58-year-old actor is not an unknown person in the world of series.
Breaking Bad
fans met James 'Jimmy' McGill back in 2007, where he was known as Saul Goodman. In the spin-off
Better Call Saul
, the lawyer is the main focus and the viewers learn how Jimmy became Saul. The American actor has been in quite a few series since 1987, including
Fargo
,
How I Met Your Mother
and
Undone
(voice).
Matthew Rhys (Perry Mason (2020), HBO)
Most series fans will probably know Matthew Rhys from
The Americans
. There, he portrayed Philip Jennings for six seasons. In 2020, this 46-year-old Welshmen acquired the lead role in the remake prequel of Perry Mason. His career started in 1997. He was part of series such as
Brothers & Sisters
,
The Bastard Executioner
and
Death And Nightingales
.
Patrick Stewart (Star Trek: Picard, CBS All Access)
Patrick Stewart is an absolute veteran of the world of series and movies. The 80-year-old British actor doesn't seem to be able to stop. In 2020, he acquired the lead role in
Star Trek: Picard
, which is a sequel to
Star Trek: The Next Generation
. Here, he once again portrays Jean-Luc Picard. Stewart's acting adventure started in 1964. He has been part of many Shakespearian dramas and voiced characters in
Family Guy
and
American Dad!
Writer's choice
As this category does not feature a wild card, I have nominated the following actor as the writer's choice.
David Tennant (Des, ITV)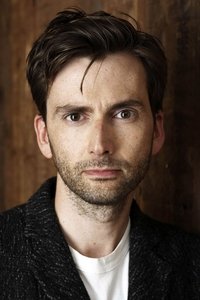 At the very last minute, I changed my writer's choice from Hugh Grant to David Tennant. Tennant not only played in
Staged
and
Deadwater Fell
but also in
Des
this year. And he did that so incredibly well that I think he more than deserves to be on this list.
These were all the nominees for this year, which have been nominated by the members, the writers and yours truly. Good luck voting!
With kind election regards,
Mandy