This column supports the Series of the Year election 2021 and discusses the best actresses. You can vote for your favourite series in this genre and others, between Wednesday 5 January and Sunday 6 February.
Who were the best actresses in the television world in 2021? The list down below has been created with suggestions from our readers and the redaction. As there is no wildcard option in this category, the writer is able to nominate another actress. We hope that you agree with our potential choices for the best actress of 2021.
Sylvia Hoeks (See)
The Dutch actress Sylvia Hoeks became known nationally due to her part in
Vuurzee
. Her real breakthrough came several years later, when she portrayed one of the main characters in
Overspel
, one of the best Dutch series ever. That role resulted in an international career, with the highlight being her portrayal of Queen K in the television series
See
.
Here, you can find some information about Sylvia Hoeks
.
Emma Mackey (Sex Education)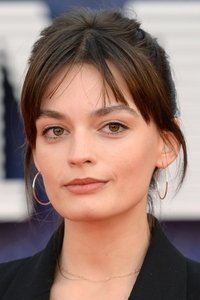 The French-British actress Emma Mackey wasn't all that well-known some time ago. Her portrayal of bad girl Maeve Wiley in
Sex Education
is her first real television role. This was an immediate success for the actress. She is doing a great job in this series.
Here, you can find some information about Emma Mackey
.
Elisabeth Moss (The Handmaid's Tale)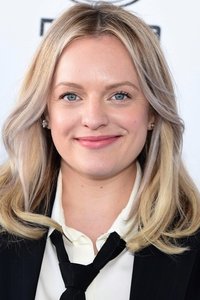 Every single year, Elisabeth Moss returns on this list. It is justified. For four seasons, she is essential in
The Handmaid's Tale
as service virgin June. Whoever follows this series will notice that she has made the role her own over the seasons. You may even wonder if anybody else would've been able to portray the character of June as Moss has. We call this top casting.
Here, you can find some information about Elisabeth Moss
.
Elizabeth Olsen (Marvel's WandaVision)
As a six-year-old, Elizabeth Olsen was part of an episode of
Full House
. After that, we had to wait until 2011 before she returned to acting. Ten years later, she acquired her first big television role with Wanda Maximoff/Scarlet Witch in the Disney series
Marvel's WandaVision
.
Here, you can find some information about Elizabeth Olsen
.
Kate Winslet (Mare of Easttown)
We mainly know Kate Winslet as an actress on the big screen. And even though it is no longer taboo for Hollywood stars to appear on the small screen, Kate doesn't choose roles lightly.
Mare of Easttown
is only the second television series for Kate after
Mildred Pierce
in 2011. In 2012, Winslet was awarded a Golden Globe for best actress for her portrayal of
Mildred Pierce
. Ten years later, she has once again been nominated for a Golden Globe. This time, the nomination has come for her portrayal of detective Mare Sheehan in the series
Mare of Easttown
.
Here, you can find some information about Kate Winslet
.
Ella-June Henrard (De Kraak)
As a writer of this column, I am able to nominate a sixth actress for this category. It didn't take me long to decide on a nomination. As a fond viewer of Flemish and Dutch series, Ella June Henrard managed to stand out in the last twelve months. Mainly due to her portrayal of a corrupt detective in
Fair Trade
. After that, her role as a hysterical soap star in
Mijn Slechtste Beste Vriendin
followed. In the Netherlands, Henrard is also appreciated. With her portrayal of one of the daughters
Swanenburg
, she made a lasting impression. She did exactly the same in
De Kraak
, where she was raised as the daughter of a gang leader. Four roles in one year. Each role was perfectly portrayed.
Here, you can find some information about Ella-June Henrard
.
These were all six nominees that were nominated by you, the writing team and myself. Unfortunately, it isn't possible to use a wildcard in this category. Good luck voting.