Many great, fun and interesting top-five lists have been released to fill the time we would usually fill with going out and visiting relatives. This great list has been made by Hessel Hoekstra. Enjoy watching!
Crime has always been a thing. The eighties, the nineteenth century and the renaissance all had its fair share of criminals. And even in those days, some people had to deal with that. The five (or six) series listed below will show you how criminals used to work. They also show you how law enforcement used to deal with criminals.
5.
Copper
Big cities were always a boiling pot of misery. In the days after the American civil war, Irish detective and war veteran Kevin Corcoran (Tom Weston Jones) returns home, the New York migrant neighbourhood Five Points. This neighbourhood is more like a battlefield than an actual battlefield at times. Five Points hs licking its wounds after a series of massive riots and Kevins wife has also suddenly disappeared. Plenty of material for two seasons worth of dirty alleyways, horrible crimes and rock-solid policework. With a raw atmosphere, great actors, fantastic music and an interesting way of telling the story, I recommend you watch this series.
4.
Alias Grace
Alias Grace
is just like The Handmaid's Tale based on a book from Margaret Atwood. But instead of a picture of the future, this series shows the past, and all of it is based on a true story. In the nineteenth century, servant girl Grace Marks (Sarah Gadon) is imprisoned for murdering her employer. Psychologist Simon Jordan (Edward Holcroft), however, isn't convinced that she is guilty and tries to find out the truth. Just like The Handmaid's Tale, this series shows how society has treated women and draws comparisons to the present.
3.
Life on Mars
/
Ashes to Ashes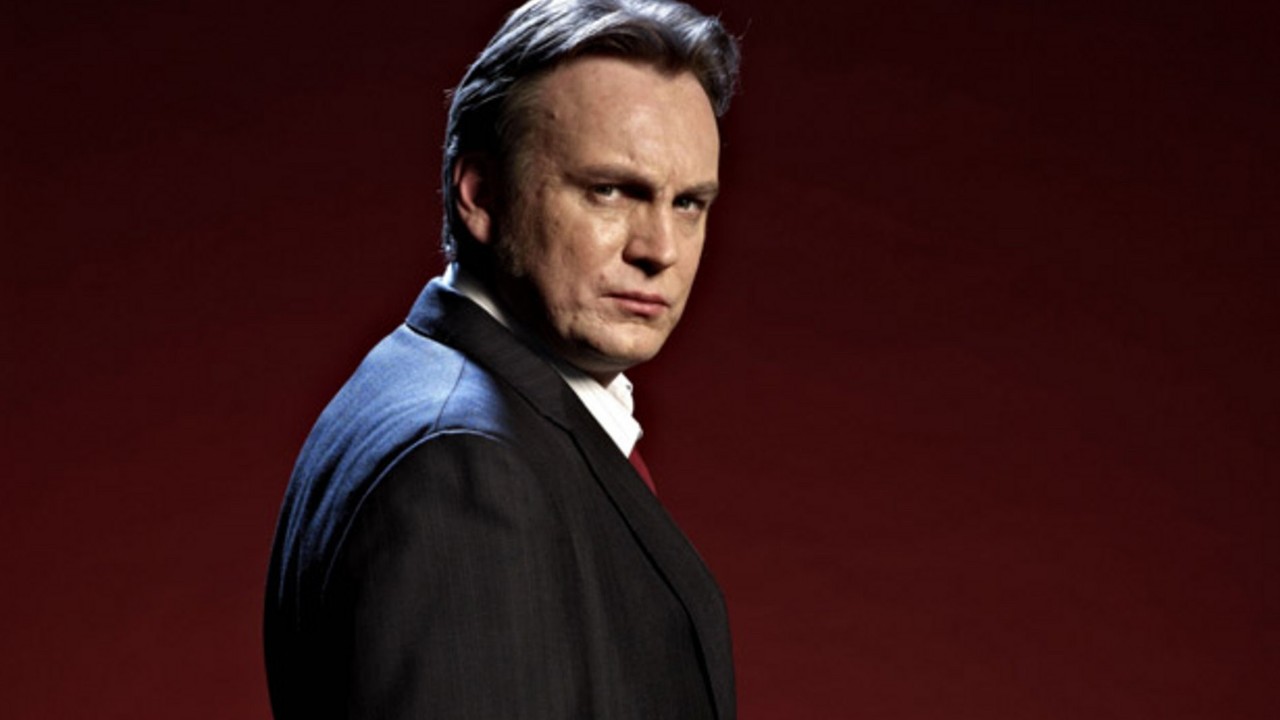 Two series on a shared third spot? Yes. These two are so connected that it is impossible to see them as two separate things. In
Life on Mars
, policeman Sam Tyler (John Simm) ends up in a coma after a car crash and then ends up waking up in 1973. Or is he dreaming? Or has he travelled through time? As he joins the local police force, he tries to find out what happened and how he can go back. The spin-off
Ashes to Ashes
wraps things up and follows the same principle. This, however, involves policewoman Alex Drake (Keeley Hawes) who is shot and ends up in 1981. Both series display a solid amount of old-school police work, an interesting look at the seventies and eighties and an exciting time travelling mystery.
2.
Ripper Street
Jack the Ripper is a figure that always had my fascination. How could someone never be caught? This mysterious killer was also the fascination of Edmund Reid (Matthew Macfadyen), one of the cops who hunted him.
Ripper Street
follows the lives of Reid and his colleagues after they've given up on finding the Ripper. As they solve crime after crime, the fear remains that Jack may suddenly show up.
Ripper Street
has an amazing cast, looks great and detailed, and has an intriguing storyline. After the BBC cancelled this series after only two seasons, Amazon took over and created three more.
1.
Peaky Blinders
Who else but the Peaky 'fookin' Blinders could've been on this spot? In between WWI and WWII, the Shelby family and their gang, the
Peaky Blinders
, rule the underworld of Birmingham. In this tough as nails series, they try to gain control of the rest of England. Although the Shelby's didn't exist, a gang with the same name certainly did. So far, five seasons have released. A sixth and seventh have already been announced.
Although this genre isn't that big, there certainly are a lot more historical crime series. As of 2008, detective William Murdoch makes sure Victorian Toronto is safe in
Murdoch Mysteries
. Networks such as ITV and the BBC often adapt a book of Agatha Christie for the big screen. More recently, they made
The ABC Murders
and
The Pale Horse
. Is this not your thing? Don't worry. There will be more top-five lists coming out soon.