Lance Reddick, the actor who had regular roles in The Wire, Fringe and Bosch, among others, passed away yesterday. He was 60 years old.
Reddick's representative at Portrait PR confirmed the news, saying he died of natural causes, but gave no other details.
The actor did interviews this week for the upcoming movie John Wick: Chapter Four, starring Keanu Reeves. He would also appear in the franchise spinoff Ballerina.
Reddick (pictured) began his career in the mid-1990s with guest roles on series such as
The Nanny
and
New York Undercover
. Later in that decade, he appeared on the silver screen in such films as Great Expectations and The Siege before returning in HBO's 2000 Emmy-winning miniseries
The Corner
, based on the book by David Simon.
That same year, he joined the cast of another grim HBO drama,
Oz
, where he appeared in a dozen episodes. Around that time, Reddick also had a role in
Law & Order: Special Victims Unit
.
But perhaps his most famous role would come next. Reddick was cast as Cedric Daniels in
The Wire
, another HBO drama that Simon wrote and also created.
Although the series was not a breakthrough hit at the time, it has become one of the most critically acclaimed and influential series of the 21st century. Appearing in all sixty episodes, Reddick is an emerging force in the Baltimore Police Department, being promoted from lieutenant to major and commissioner over the five seasons.
During his stint on
The Wire
, Reddick also starred in
Law & Order
and
CSI: Miami
and guest-starred in
Law & Order: Criminal Intent
. He also had a recurring role on
Lost
and appeared in episodes of
It's Always Sunny in Philadelphia
and
Numb3rs
before landing another role for which he would become very well known.
Reddick was cast in the first season of Fox's
Fringe
as Phillip Broyles, a Homeland Security special agent who led the
Fringe
division investigating unexplained phenomena and terrorism. He appeared in most of the hundred episodes of J.J. Abrams, Roberto Orci and Alex Kurtzman, which aired from 2008-13.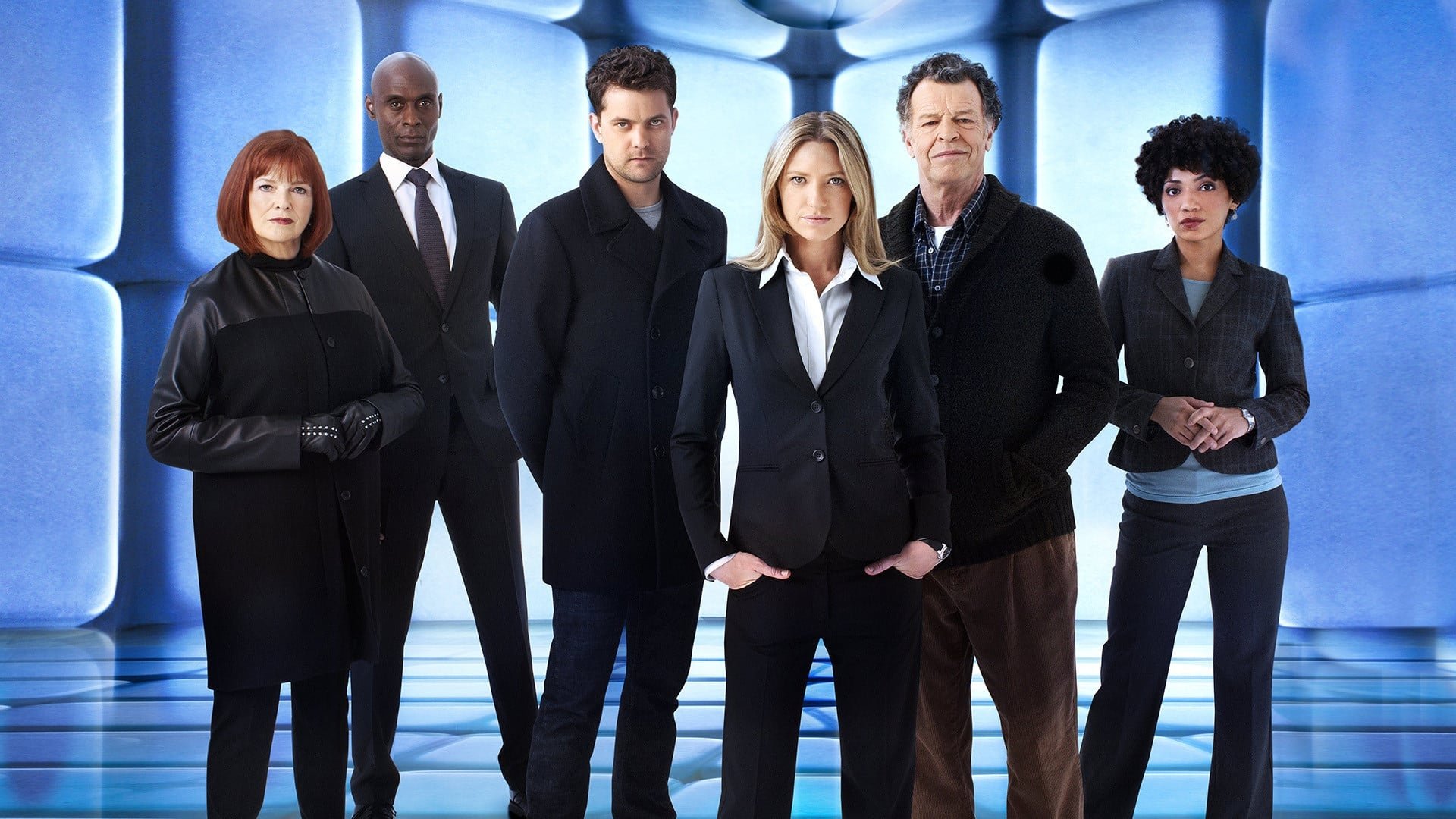 After
Fringe
(photo), many more guest roles followed for Reddick, including in
The Blacklist
,
Wilfred (US)
and
Intelligence
. Then John Wick came along.
Reddick co-starred in the 2014 film that launched the action franchise as Charon, the concierge at New York's Continental Hotel who often teams up with Keanu's titular character. He has appeared in all Wick movies, including Chapter Four, which premieres March 24. He also voiced Charon in the 2019 video game John Wick Hex.
In fact, Reddick was also prolific as a voice actor. In animated series, he has been responsible for
Rick and Morty
,
Castlevania
,
Paradise PD
,
Farzar
,
The Legend of Vox Machina
and
DuckTales (2017)
, among others.
After the first Wick, Reddick returned to guest starring on TV, starring in one or more episodes on series such as
American Horror Story
and Carrier, before returning to a regular role in
Bosch
, the hit Prime Video crime drama starring Titus Welliver as ruthless detective Harry.
Bosch
. Reddick played Police Chief Irvin Irving in all 68 episodes of the series from 2014-21.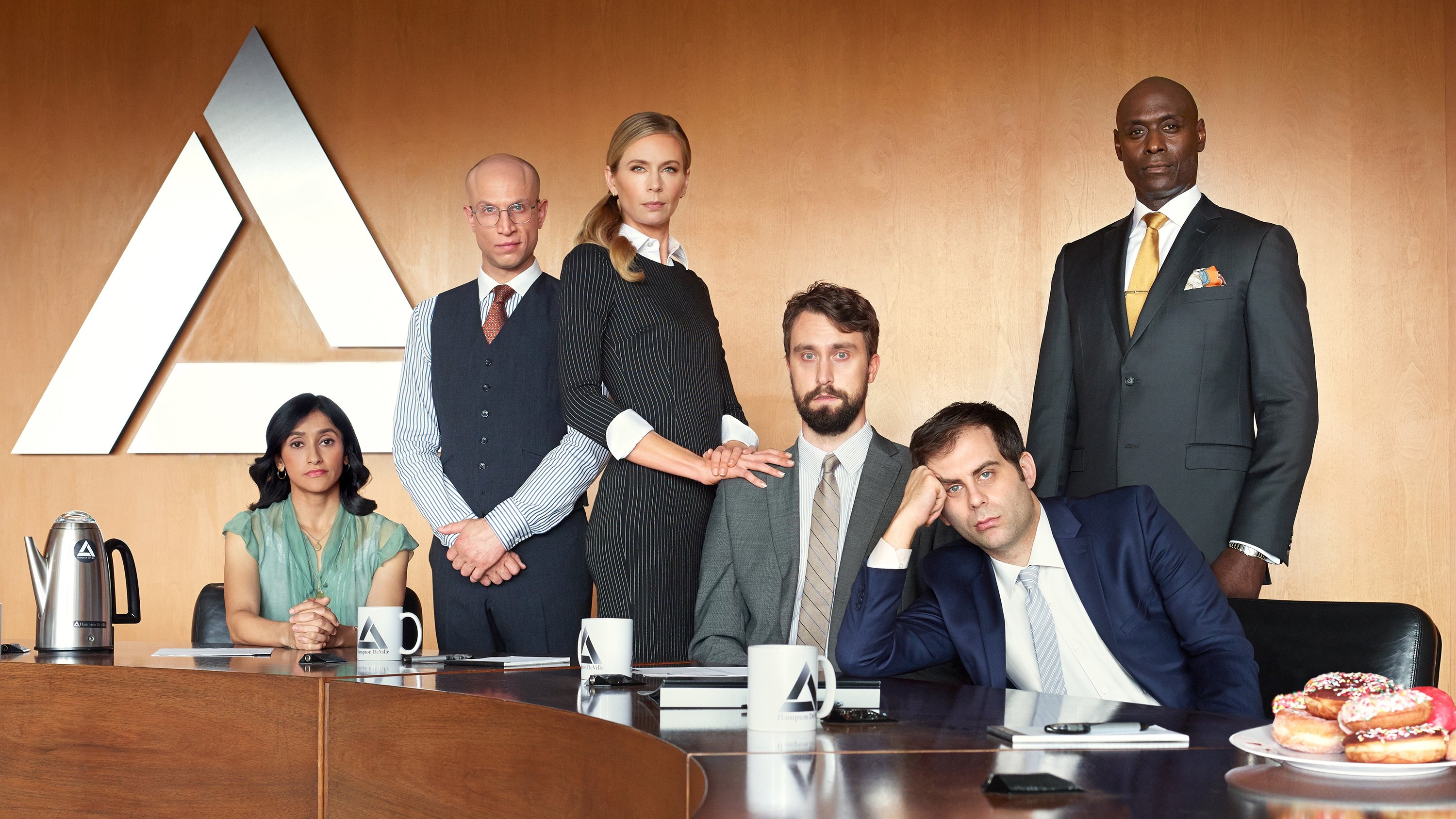 The actor would land another regular role during
Bosch
's run, this time on Comedy Central's
Corporate
(pictured). He played the uber-capitalist Christian DeVille, CEO of mega-corporation Hampton DeVille, who likes to turn the suffering of others into easy money. He appeared in eighteen of the series' 24 episodes from 2018-20.
Just last year, Reddick was a regular cast member of
Resident Evil (2022)
, the Netflix series loosely based on the popular video game franchise. He played several members of the same Wesker family in the live-action series, which was canceled after the eight-episode first season.
On the big screen, Reddick has recently worked on Godzilla vs. Kong, One Night in Miami, Sylvie's Love, Faith Based and Angel Has Fallen.
He reprises his Charon role for Ballerina, the John Wick spin-off film starring Ana de Armas, and also has several roles in future films and series, including 20th Century Studios' White Men Can't Jump remake, The Caine Mutiny Court-Martial and the John Ridley-backed Shirley, produced by and starring One Night in Miami director Regina King.
Reddick is survived by his wife Stephanie and their children Yvonne and Christopher.