A new trailer for the upcoming Disney+ adaptation of Percy Jackson and the Olympians shows how the titular character (played by Walker Scobell) discovers he's no ordinary boy.
Percy Jackson is the son of the Greek god Poseidon, making him a demigod himself. This discovery leads twelve-year-old Percy to Camp Halfblood, a Greek training facility for demigods. He is soon tasked with recovering the Master Bolt after it is stolen - with the help of his friends Annabeth (Leah Jeffries) and Grover (Aryan Simhadri).
The trailer gives a good look at the highly anticipated series, including the iconic Camp Halfblood and some of the battles Percy and his friends will encounter on their journey.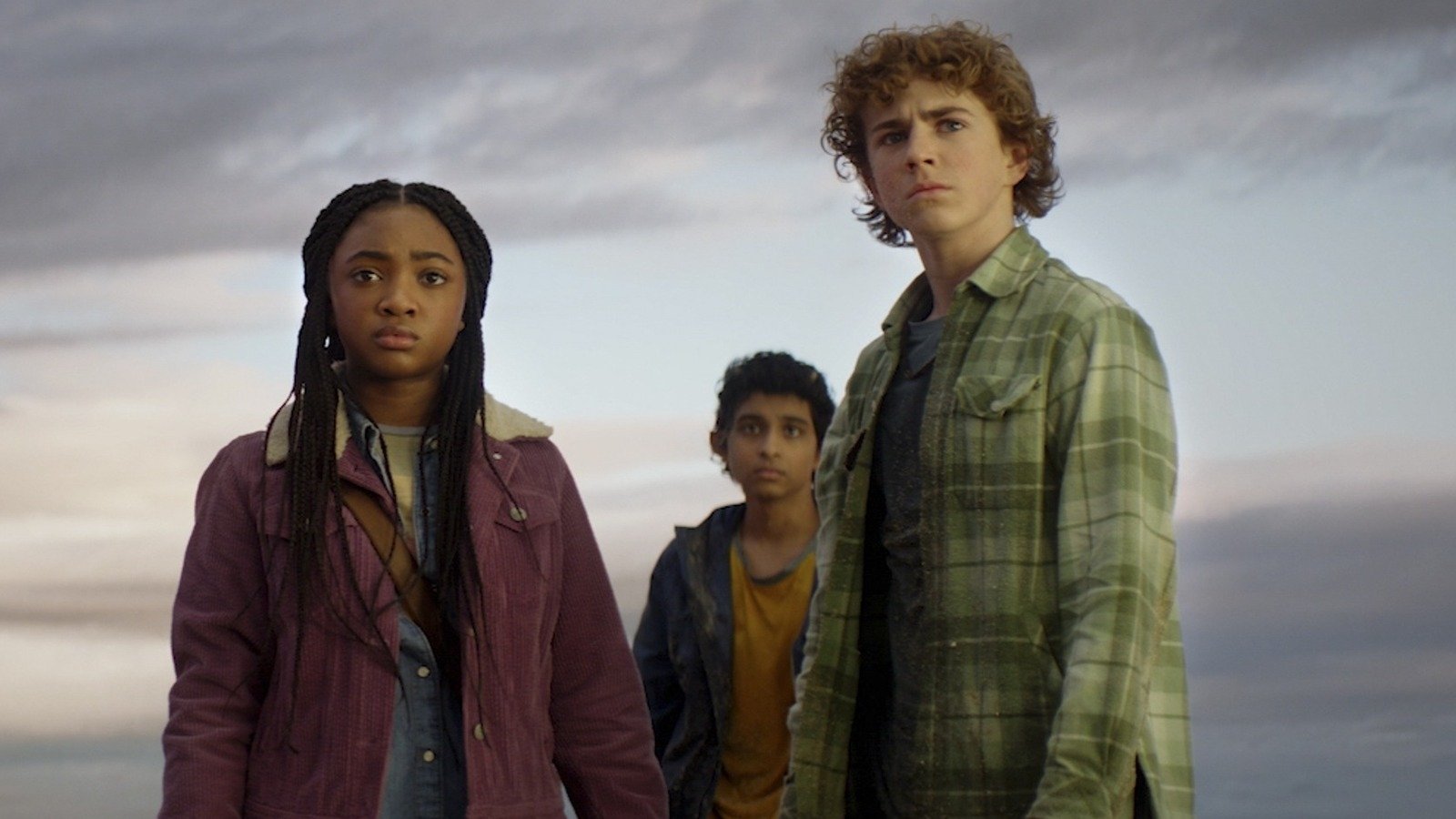 The series also features notable guest stars Lin-Manuel Miranda (
His Dark Materials
) as Hermes, Megan Mullally (
Will & Grace
) as Alecto/Mrs. Dodds, Toby Stephens (
Black Sails
) as Poseidon, Virginia Kull (
NOS4A2
) as Sally Jackson, Jason Mantzoukas (
Star Trek: Prodigy
) as Dionysus/Mr. D, Jay Duplass (
Industry
) as Hades, Glynn Turman (
Fargo
) as Chiron/Mr. Brunner, the late Lance Reddick (
Bosch
) as Zeus, Adam Copeland (
Vikings
) as Ares, Charlie Bushnell (
Diary of a Future President
) as Luke Castellan, Dior Goodjohn (
Head of the Class (2021)
) as Clarisse La Rue, Jessica Parker Kennedy (
Black Sails
) as Medusa, Olivia Morton as Nancy Bobofit, Suzanne Cryer (
Silicon Valley
) as Echidna, Timm Sharp (
Enlightened
) as Gabe Ugliano and Timothy Omundson (
This Is Us
) as Hephaestus.
Riordan worked closely with creative team and showrunners Jon Steinberg and Dan Shotz on the series, which Disney+ says stays true to its vision of popular literary characters.
The first two episodes were written by Riordan and Steinberg and directed by James Bobin. Steinberg and Shotz are executive producers alongside Rick Riordan, Rebecca Riordan, The Gotham Group's Ellen Goldsmith-Vein, Bert Salke, The Gotham Group's Jeremy Bell and D.J. Goldberg, James Bobin, Jim Rowe, Monica Owusu-Breen, Anders Engström and Jet Wilkinson.
The eight-episode series will debut with a two-episode premiere on Wednesday, December 20 on Disney+, followed by new episodes weekly.
Below you can watch the new trailer for
Percy Jackson and the Olympians
.