"
Travelgirl
gives
"Sex Education - Season 4"
a 7."
Sex Education - Season 4
The final season of Sex Education. This one features some casting shakeups and a new, unusual school, but it's as vital and empathetic as ever.
I thought it was a great ending. However, the average viewer on MySeries gives the fourth season a 6.2. This while the other three seasons scored an average of 7.8.
In some ways, viewers may rate season four lower than previous seasons because they feel that season three of
Sex Education
already had a strong ending. During the season three finale, Otis and Maeve were torn apart by Maeve's departure to America and the sale of Moordale meant all the students would be dispersed. Overall, this could have been a natural stopping point.
Season four has multiple storylines with old and new characters. We see Maeve start her writing course at Wallace University in the US, Adam starts a new job at a local stable, and Otis, Eric and Aimee go to Cavendish College. This is a student-run school that some could call woke. The number of LGBTQ+ students is higher than an average school.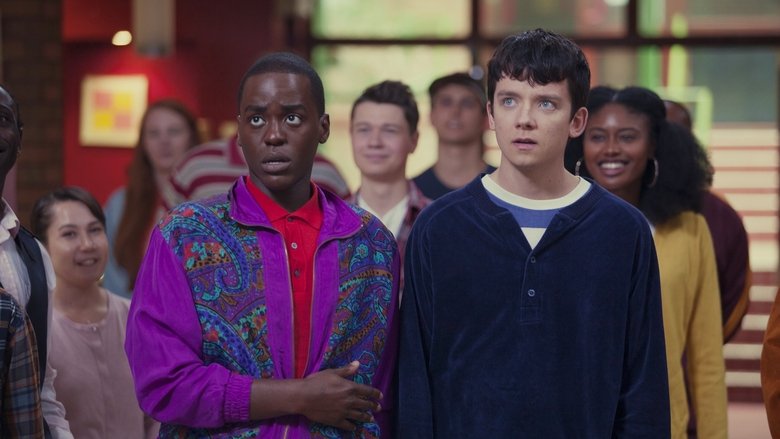 © Netflix
While Otis was the school's sex therapist at Moordale, at Cavendish he has to deal with rival sex therapist O. This storyline refutes the stereotype of asexuals being 'innocent' and ignorant when it comes to sex and romance. Instead, O actively tries to help her fellow students in these areas. We see that young O, after realizing that she was different, became interested in everything about relationships, sexuality and identity. The depth of her knowledge means that none of O's classmates suspect she is asexual until she comes out later in the season, adding another important layer to her story.
Less humor
Usually
Sex Education
is a comedy first and a drama second, but in season four these roles were somewhat reversed. The final season had many storylines that fell on the darker and more serious side, including the death of Maeve's mother, Jean's postpartum depression and Eric's struggle with his religion. While the series usually balances its serious topics with humor, season four in particular leaned further toward drama and away from humor.
Just like the first three seasons, I also binged this season. It remains a fun series, even though this is really a different season. It's fine this way. No more season five. Sometimes a series has to end at its peak. But I will miss Otis and Eric.
Follow Sex Education