Danny McBride has expanded the guest list for season three of The Righteous Gemstones.
Steve Zahn (
The White Lotus
), Stephen Dorff (
True Detective
), Shea Wigham (
Perry Mason (2020)
), Kristen Johnston (
Mom
), Lukas Haas (
War of the Worlds (2019)
), Robert Oberst, Stephen Schneider (
Broad City
), Iliza Shlesinger (
Bosch
), Sturgill Simpson (
One Dollar
) and Casey Wilson (
The Shrink Next Door
) join the comedy in its third season on HBO.
Created, written and produced by McBride,
The Righteous Gemstones
kicks off with two new episodes on Sunday, June 18 at 10 p.m. The third season will consist of nine episodes.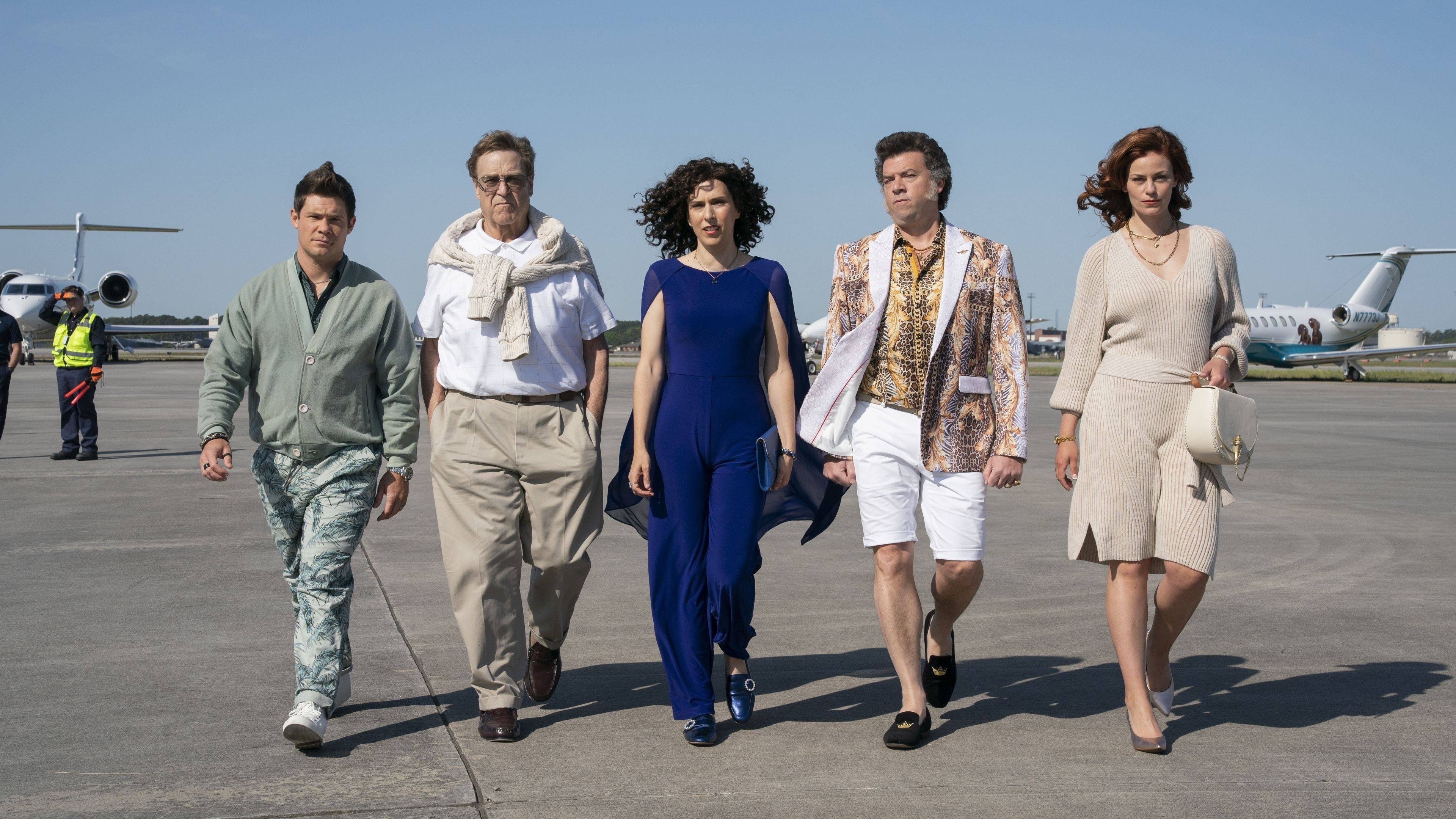 The Righteous Gemstones
tells the story of a world-famous televangelist family with a long tradition of deviance, greed and charity. When the spoiled Gemstone kids finally get their way to take over the leadership of the church, they discover that leadership is harder than they imagined and their extravagant lifestyle comes at a heavy price.
McBride plays Jesse Gemstone, while Adam Devine is Kelvin Gemstone and John Goodman takes on the role of Eli Gemstone. Other cast members include Edi Patterson (Judy Gemstone), Cassidy Freeman (Amber Gemstone), Tim Baltz (BJ), Tony Cavalero (Keefe Chambers), Greg Alan Williams (Martin Imari), and Skyler Gisondo (Gideon Gemstone).
Returning cast members include Walton Goggins as Baby Billy Freeman, Jennifer Nettles as Aimee-Leigh Gemstone, James DuMont as Chad, Jody Hill as Levi, Troy Anthony Hogan as Matthew, Valyn Hall as Tiffany Freeman, Kelton DuMont as Pontious Gemstone and Gavin Munn as Abraham gemstone.
The Righteous Gemstones
was created and written by McBride and directed and produced by McBride, Jody Hill and David Gordon Green. Other executive producers include John Carcieri, Jeff Fradley and Brandon James. Jonathan Watson is co-executive producer, David Brightbill is producer, Kevin Barnett, Edi Patterson and Chris Pappas are consulting producers.
Watch the new trailer for the third season of
The Righteous Gemstones
below.