Help us by showing ads or become a Fan
You're blocking our ads. If you don't want our ads please become a Premium user. Because without Ads and/or Premium MySeries can not exist.
Titans (2018) - Second season
The second season doesn't feel whole
Superhero series, I can't get enough of them. The most famous series are probably the Arrowverse series from The CW, but they're definitely not the only ones. Near the end of 2018, a new streaming service called DC Universe launched. Even though they don't make a lot of series, the ones they do make are pretty good. Titans is their first original series.
Titans tells the story of the Teen Titans. A team of young superheroes, which are often the lesser-known versions of their mentors. For example; Robin, Wonder Girl, Aqualad, Beast Boy, Hawk & Dove and Superboy. The lead characters are portrayed by Brenton Thwaites (Home and Away (1988)), Anna Diop (24: Legacy), Teagan Croft, Ryan Potter (Big Hero 6) and Conor Leslie (Revenge).
© HBO Max
The first season resulted in Titans becoming one of my favourite superhero series ever. The second season wasn't that good, unfortunately. It's not bad, but it just isn't as good as the first season. If you're looking at the series from a technical point of view, then it is still fantastic. The acting and the script are sublime, the fighting scenes are great and the CGI is outstanding. Season two's problem is the plot.
The second season doesn't feel whole. To me, it appears as if the season consists of multiple stories mashed into thirteen episodes. This may have to do with the many flashback episodes - which were quite good by the way -, but it also has to do with the fact that the main story is deviated from quite often. It makes it quite difficult to really get into it. That is a shame. The biggest plus for the second season is the addition of new characters. These result in a new perspective and that is incredibly interesting.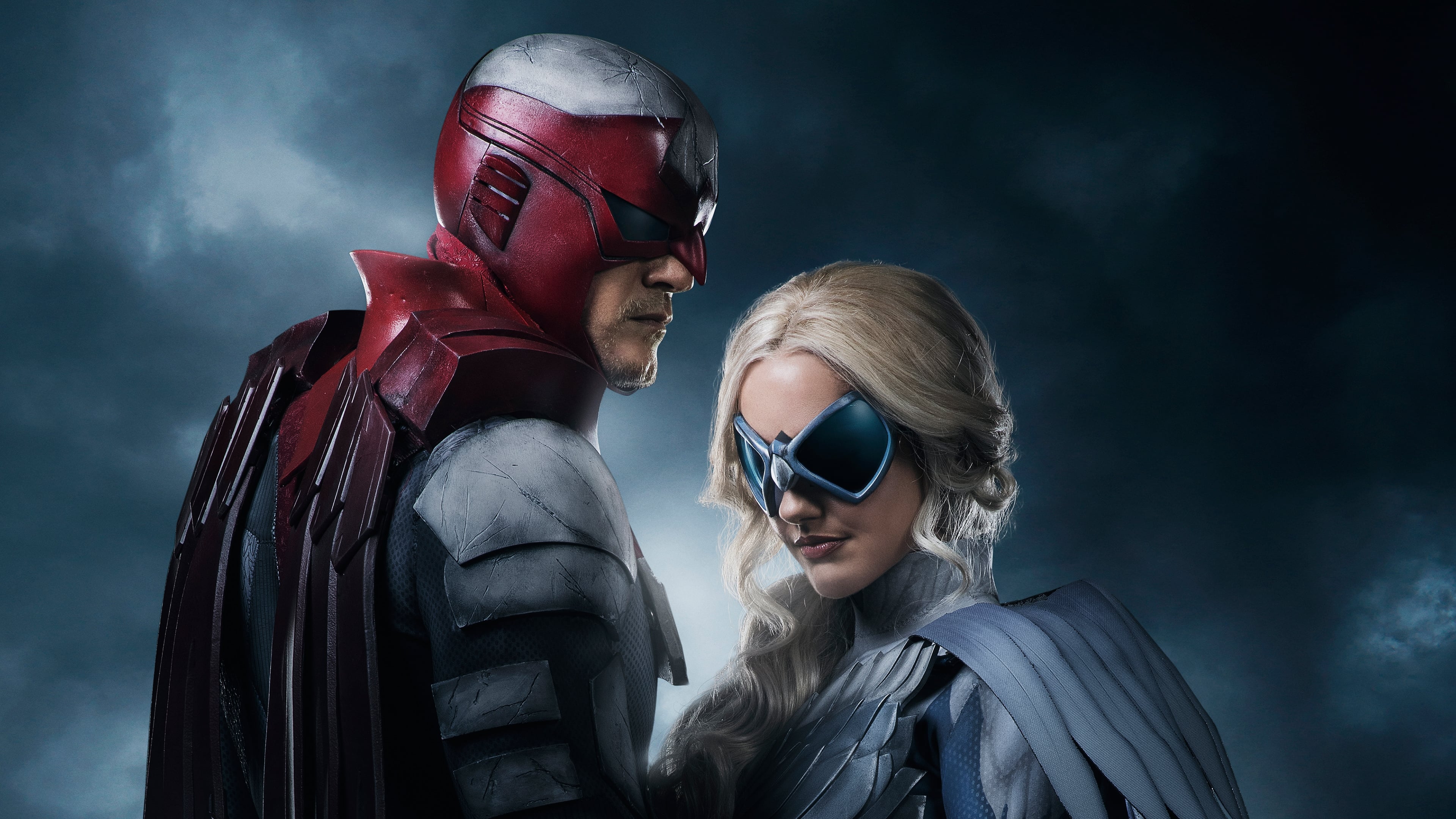 © HBO Max
Titans may be a little bit dark and gritty at times. That's something you have to like. I can appreciate it when a series becomes a bit more emotional. As a result of that, I am looking forward to the third season. I do hope that the quality of the season as a whole goes back to the level of season one. Only time will tell.
For now, a 7.5!
Follow Titans (2018)
You must be logged in to add comments.