Mayans MC (2018) - Season 5
The definitive end of Mayans MC.
The fifth season is the very last season. It can rightly be called a definitive ending for many of the protagonists. As usual nowadays, no one is safe anymore. Certainly not if you star in a television series about a famous motorcycle gang. The fact that the MC is also at war with
Sons of Anarchy
, that other well-known motorcycle club, does not exactly increase the chances of survival.
The series therefore remains addictive to watch.
This last season is therefore all about survival. For the Mayans MC but also for the Reyes family. The secrets of the three men in this family ensure that none of them are safe anymore. Another family that is having a hard time is the Galindo family. Miguel's battle with a rival drug cartel is made even more complex by his dependence on the police. On the home front, Miguel is also with a woman who would rather have him dead than alive.
Finally, there are also rumblings within the FBI. Potter's power is under investigation. His ties with the Mayans MC, the Galindo's and the drug cartel ensure that he comes into the picture. The question is whether his corruption and improper actions are finally exposed.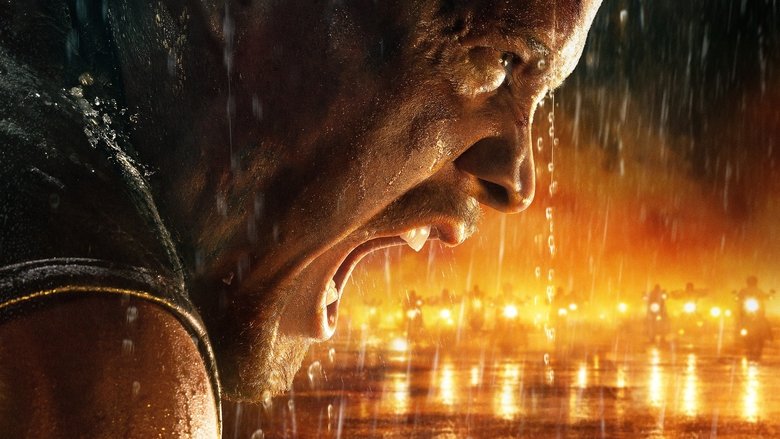 © FX
All these storylines are enriched with several other storylines from the members of Mayans MC. It must be said that the makers have once again succeeded in keeping everything clear and entertaining. The series therefore remains addictive to watch. Despite all the violence and the frequently far-reaching conspiracies, it generally remains light-hearted entertainment. This is partly due to the ease with which the actors have grown into their roles.
In addition, the storylines are an excellent mix of realistic and fictional. This means that as a viewer you are constantly aware that it is not real. However, this does not come at the expense of the involvement with the various characters.
This is escapism at its best.
The fifth season does not deliver anything new compared to previous seasons. Rather, it delivers exactly the same thing. However, this works well in the context of 'never change a winning team'. It ensures that Mayans MC gets a satisfying but also somewhat predictable ending. For those who follow this series and that of
Sons of Anarchy
, this fits perfectly into the picture.
The great merit of the makers is that you expect nothing more than this and are still satisfied. In fact, if there is some sort of sequel with a similar motorcycle gang theme, I'm sure I'll watch again. This is escapism at its best. Just step completely out of everyday reality. Is not it nice? I think so.
Follow Mayans MC (2018)